19 Dec

Hugo-Junkers-Prize 2018
 2nd Prize – Most Innovative Projects in the Food Industry

Innovation:

Depot film for regulating the growth of potatoes in large-scale storage  –

TUBERSERV®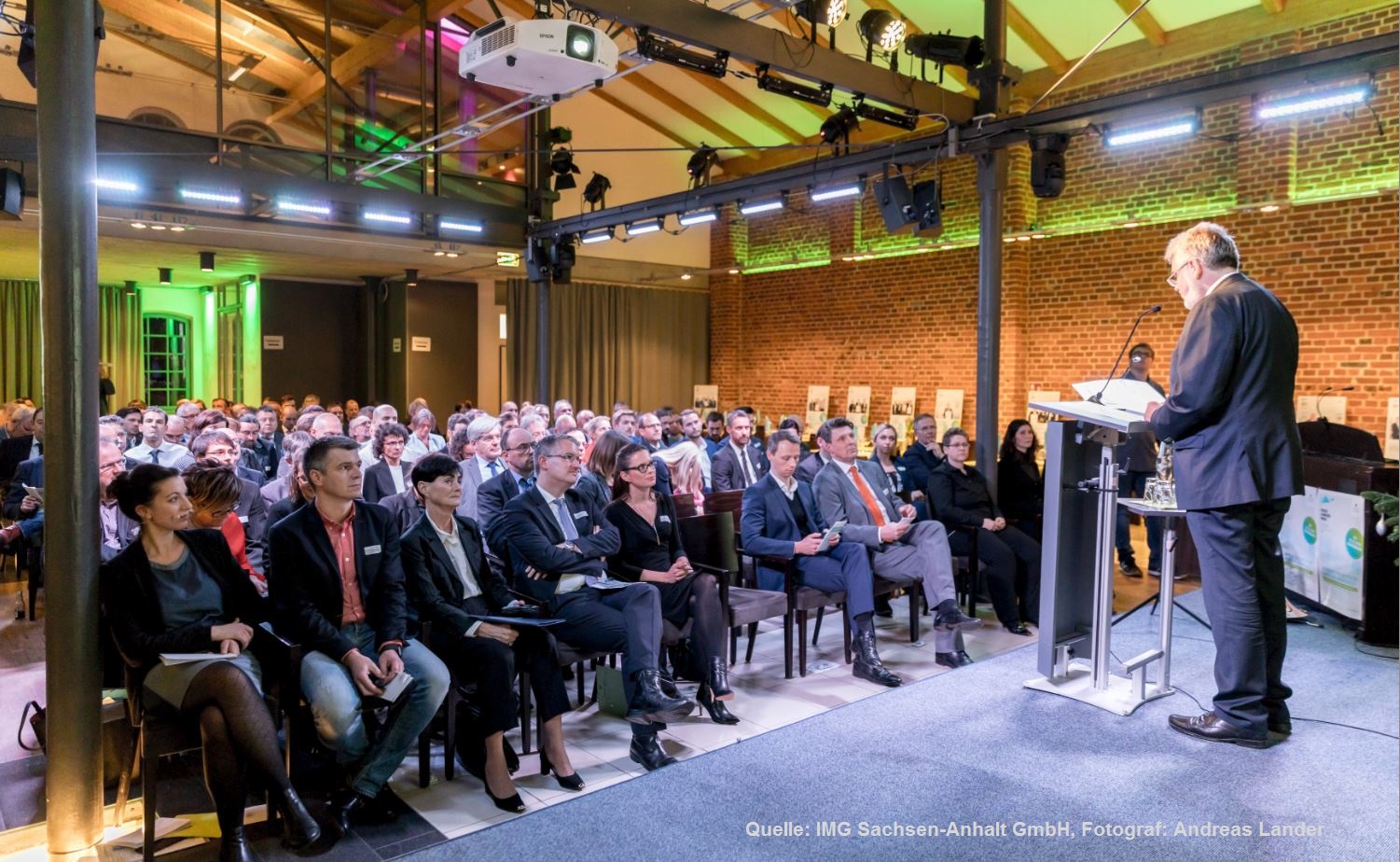 Every year, the Hugo-Junkers Prize is awarded to forward-looking projects from business and science in Saxony-Anhalt. With a total amount of 80,000 euros, it is the highest endowed state prize. This year, 82 candidates in four categories competed for the coveted prize.
When potatoes are bought, one can often read "…treated after harvest".  But what does that mean?
This refers to the treatment of potatoes with the herbicide chlorpropham during the storage period. The active ingredient used in storage since the 1960s delays the formation of sprouts in the potato. The herbicide is applied directly to the potatoes.
Different with the new procedure. Direct contact of the herbicide with the potato, as with previous methods, is thus avoided. The active ingredient only reaches the potato in small quantities. This reduces the load of the active ingredient in the potato by 95 % relative to the permissible limit value. At the same time, the films guarantee the same length of storage, are more cost-effective and less complex than previous processes. The market launch is planned for 2020.
We are looking forward to your inquiry